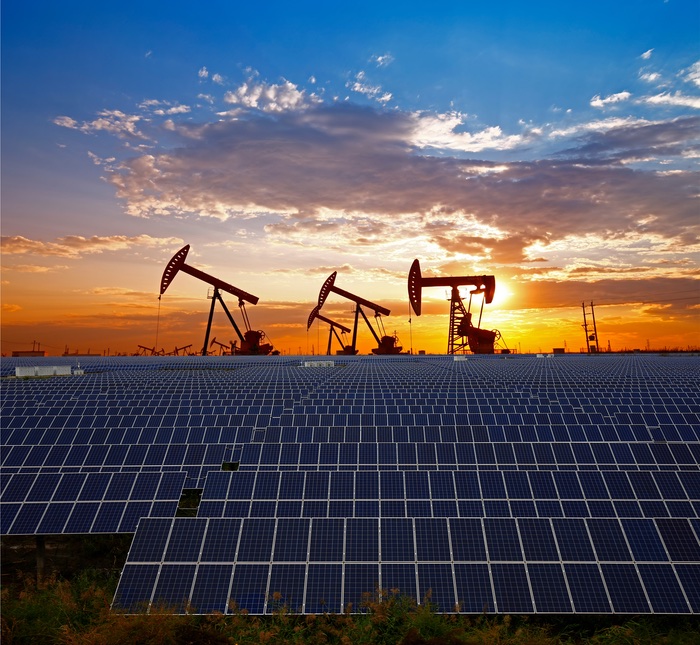 Oil and Gas
Energy Evolution focuses on identifying conventional and unconventional U.S. oil and gas assets that sit at the front-end of the cost curve to generate returns. In developing basins, Energy Evolution applies its in-house technical and geologic expertise to identify and evaluate the core areas for investment. The core of Energy Evolution expertise lies within traditional Oil and Gas with a superior operating team to enhance the asset return.  Pursuit of great assets at attractive values can include select positions in public energy companies, private investments MLP's, and mineral interests. Under the umbrella scope of Oil and Gas the team can facilitate large projects that can be housed under the scope of energy infrastructure, within natural gas and electrical power consumption.
The fund investments will include, for example, integrated oil companies; drilling contractors and rig owners; drilling equipment manufacturers and providers of supplies and services to companies engaged in oil and gas drilling; companies engaged in the exploration, production, refining, or marketing of oil, gas, and/or refined products and related products, and other consumable fuels.
These companies in the energy service field, including those that provide services and equipment to the conventional areas of oil, gas, electricity and newer sources of energy such as nuclear, geothermal, oil shale, and solar power.
The long-term outlook for liquified Natural Gas, "LNG",  is yields higher potential growth due to its comparatively lower cost and lower emissions from production and combustion process.  We are focused competitive strategies such as control of gas resources, reliability of supply focus, capital efficiency, supply-chain optimization, downstream market development, decarbonization, and digital and advanced analytics. We clearly see the next stage involves return of capital to shareholders and reduced capital spending. Our core portfolio is focused on low cost of production total return investments. Strong dividends and share buybacks along with higher prices for natural gas and oil should continue to provide us strong returns.
Energy Evolution Fund LP Investment Strategy
The fund invests primarily in companies in the energy field, including energy products and services and conventional areas of oil, gas, electricity and newer sources of energy power. Energy products and services are those related to the exploration, extraction, production, sale, storage or distribution of energy resources. The Funds investment theme is the transition period that has begun we intend to allocate the portfolio to "Energy Transformation Companies" technologically enabled new products or services that potentially changes the way the world works. Including wind, battery, storage, oil, electricity, nuclear, geothermal, solar, hydropower, electric vehicles, autonomous, wave-tidal, gas, and biomass.
The fund normally invests at least 75% of its assets in securities of companies principally engaged in these activities. The Fund can invest 25% of its net asset value in private investments.
The fund Investment team uses a fundamental bottom- up approach research process in the management of the portfolio. We targe listed and private investments that derive much of their revenue or earnings from owning / operating companies involved in oil, gas and the energy transition towards renewables. We have no commitment to a specific formula in selecting investments, such as favoring growth or value or any technical system. We select securities for purchase or sale by subjective concern to the areas of interest and concentration. Attention is given to the perceived prospects for the company selected and its industry, with concern for economic, political and social conditions at the time. We assess the perceived risk of the investment at a particular price.